Welcome To A Professor's Guide to Protecting Retirement Wealth
Navigating the world of retirement planning can be difficult for everyone, but for those who spend their careers in academia it presents unique challenges.
We've spent decades unpacking the complexities of faculty-specific financial planning topics with and for our 632 professor clients.
And in January we hosted our first ever series of virtual retirement & estate planning workshops specifically designed for university faculty like you!
Now we've made the recordings of those events available for you to watch on demand today.
Click the links below to learn more about each workshop and register!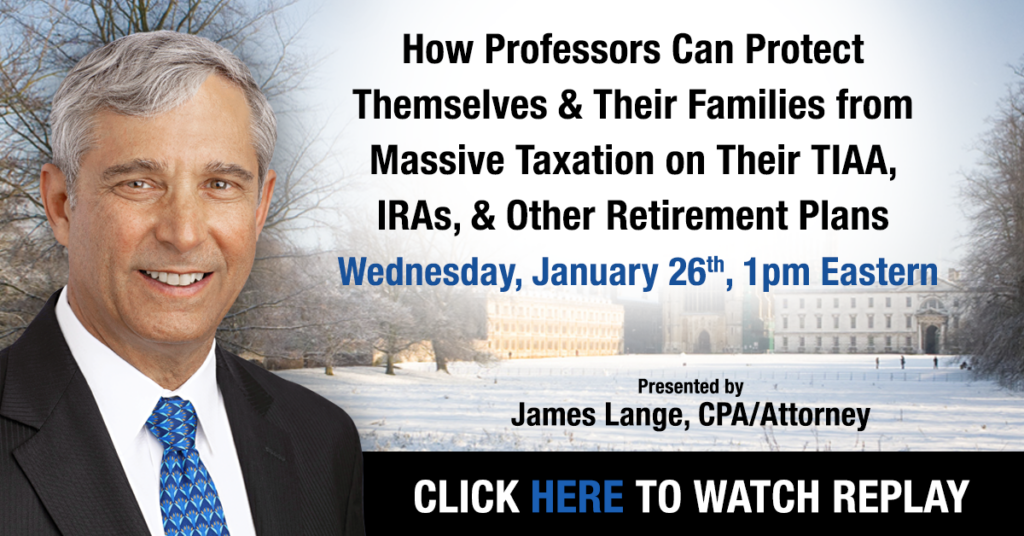 Click here to watch the replay of
How Professors Can Protect Themselves & Their Families from Massive Taxation
on Their TIAA, IRAs, & Other Retirement Plans
Original Air Date:
Tuesday, January 25th, 10 am Eastern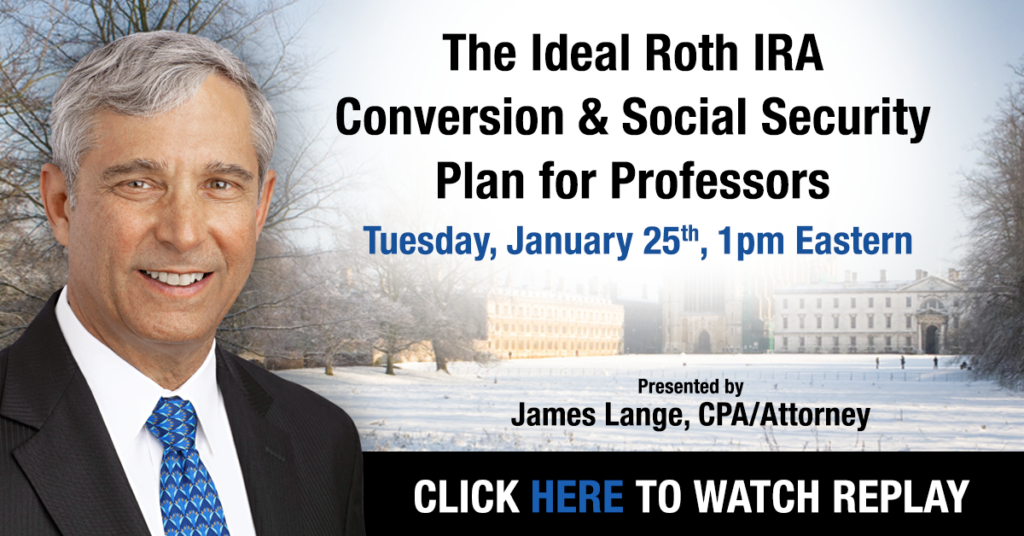 Click here to watch the replay of
The Ideal Roth IRA Conversion & Social Security Plan for Professors
Original Air Date:
Tuesday, January 25th, 2022 at 1:00 PM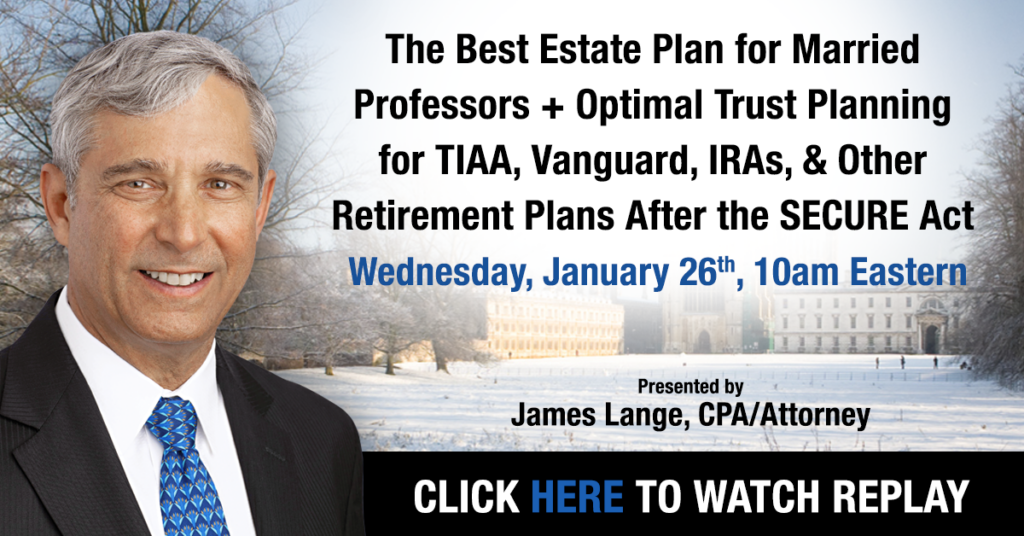 Click here to watch the replay of
The Best Estate Plan for Married Professors + Optimal Trust Planning for TIAA, Vanguard, IRAs,
and Other Retirement Plans After the SECURE Act
Original Air Date:
Wednesday, January 26th, 2022 at 1:00 PM
To register for upcoming virtual events go to https://paytaxeslater.com/webinars