James Lange, CPA/Attorney
Registered Investment Advisor
Nationally-Acclaimed IRA, Roth IRA and Estate Planning Expert & Bestselling Author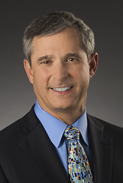 Jim and his team have been serving university faculty for 33 years, and Jim has 632 university faculty as clients. The team understands the unique tax, retirement, estate and financial planning needs of university faculty and have proven solutions to address those needs. Jim has a personal connection to university life as well since both his mother and brother were university faculty members.
While they have years of experience working with clients who participate in TIAA, CREF, Vanguard and Fidelity plans, neither Jim nor any of his team are directly or indirectly affiliated with TIAA-CREF, Vanguard, Fidelity or any university.
Jim's estate and tax planning strategies have been endorsed by The Wall Street Journal (36 times), Newsweek, Money, Smart Money, Reader's Digest, Bottom Line, Kiplinger's and most recently, Forbes magazine. Jim has authored five peer-reviewed articles in Trusts & Estates. Jim is a regular contributor for Forbes.com, and his expertise on Roth IRA conversions was solicited for an article in the February 2019 issue of Forbes magazine.
Mr. Lange is the author of eight best-selling books, including three editions of Retire Secure!, endorsed by Charles Schwab, Larry King, Ed Slott, Jane Bryant Quinn, Roger Ibbotson, and 50 other experts; The Roth Revolution, endorsed by Ed Slott, Natalie Choate, and Bob Keebler; The $214,000 Mistake, How to Double Your Social Security and Maximize Your IRAs endorsed by Larry Kotlikoff, Jonathan Clements, Paul Merriman, and Elaine Floyd; and Retirement Plan Owner's Guide to Beating the New Death Tax, endorsed by Burton Malkiel, Stephan Leimberg and Robert Keebler.
Jim is currently writing a book on retirement and estate planning specifically for university faculty. It will identify unique opportunities, define terms and limits, and offer many recommendations to optimize long-term planning.
MEDIA
Jim's strategies have been featured in the following media outlets:
EDUCATION
Juris Doctorate: Duquesne University School of Law
B.S. in Accounting: Pennsylvania State University