One of the Great Mysteries of Life—How Should Professors Access their TIAA-CREF Accounts after Retirement?
by James Lange, CPA, Attorney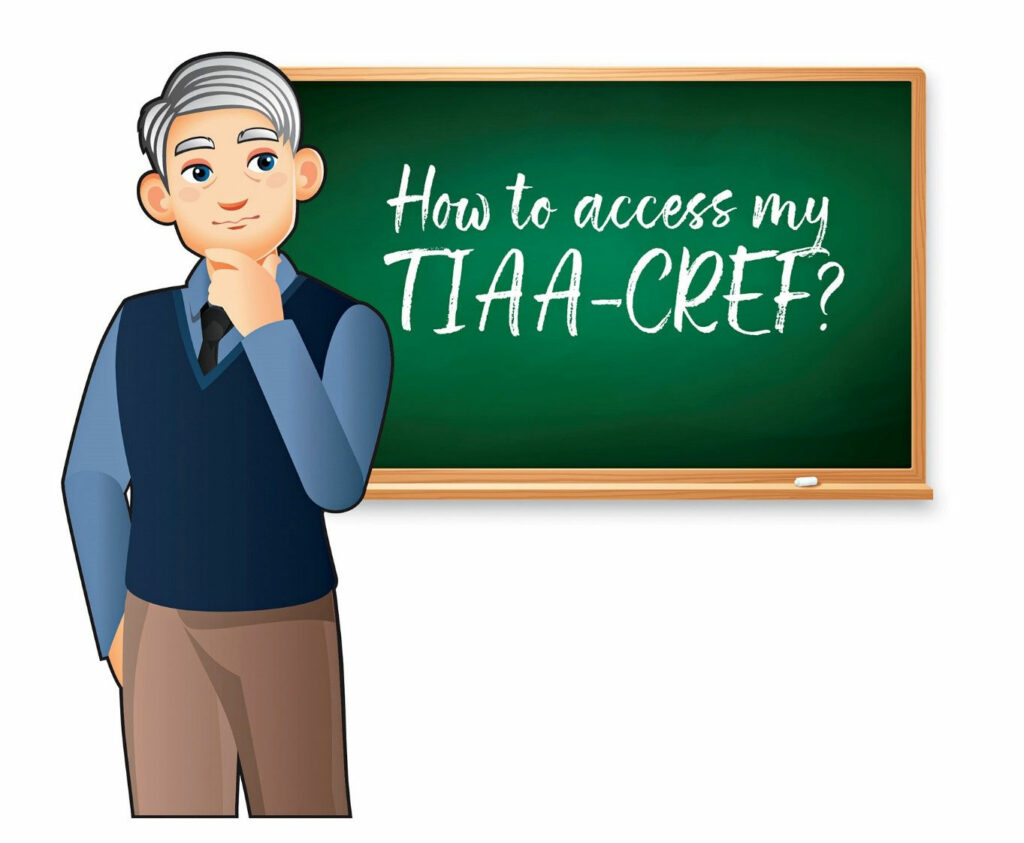 Why do so many retired professors make such terrible decisions regarding their TIAA-CREF accounts when they retire?
Having worked with 650 professors for over 35 years, I believe a significant factor is that professors don't get reliable information when they need it. A colleague or an unfamiliar TIAA representative who happens to be on the other end of the phone line is not the best source to follow when considering your family's financial security.
Professors insist that their students engage in critical thinking based on reading qualified experts, preferably peer-reviewed authors, in their field. I humbly suggest you do the same to make the best decisions for you and your family at retirement.
This article is a start.
You may remember when your retirement plan used to be known as TIAA/CREF. TIAA/CREF underwent a significant overhaul in 2016. Now it is simply known as TIAA. Over the years, they instituted many changes, some favorable, some unfavorable.
The great mystery of how professors should access their TIAA and CREF accounts at retirement is complicated. You want to optimize your strategy, which usually involves minimizing taxes for both you and your heirs. To complicate life even further, TIAA subjects you to a set of inconsistent and complex distribution rules that vary not only among universities, but even different contracts with the same university. These TIAA distribution rules must be considered to come up with the best plan for retired professors.
If you've had a long career, you likely have multiple contracts, even if you've been with the same university the entire time. That is why your retirement account statements has different line items for what seems to be the same investments. Each contract could have its own set of distribution rules and restrictions. If you've been with multiple universities, that complicates things even further.
It's essential to get the basics down and know your options before making critical decisions that will affect both you and your family. Let's start with summarizing the available options for accounts not subject to the onerous restrictions common to contracts that include the TIAA Traditional Annuity.
Let's assume for the moment you have tax-deferred funds in a Traditional retirement account (where all your contributions and your employer contributions were on a pre-tax basis). This tax status is consistent with many types of retirement plans, including IRAs, TIAA and CREF accounts, a 403(b) plan, and retirement plans in the private sector like 401(k)s. It is also consistent with a 457(a) plan that is often available to professors. Unlike with Roth accounts, income taxes will eventually need to be paid on withdrawals. Let's also assume that you are deemed retired or service-terminated from the university that was the source of your TIAA or CREF account, generally offered through their 403(b) plans.
Most of the 650 university faculty clients I work with have far more money in their retirement plans than outside their retirement plans. If you are in the same boat, unless you plan to leave all this money to charity, someone – either you or your heirs – will eventually have to pay income taxes on it. The SECURE Act exacerbates the tax consequences. Figuring out the best strategies for mitigating taxes has always been a nightmare for professors with large retirement accounts, but the nightmare became much worse with the passage of the new SECURE Act. Add in the likelihood of higher tax rates for both you and your heirs down the road and making a plan to constrain a potentially enormous income-tax punch to your retirement plan is critical.
This article addresses only one piece of the puzzle. It doesn't cover optimal tax reduction and estate-planning strategies. For now, please read our most current book, Beating the New Death Tax, for more information on those topics. It will provide the best and most relevant information for retired faculty until I finish my book (in progress) on optimizing finances for professors. If you are interested in being notified when the book is available, please click here.
Distribution Options for CREF
Let's start by looking at the retirement distribution options for everything other than your TIAA Traditional accounts. This includes your CREF, Vanguard, Fidelity, and other pre-tax IRA accounts.