James Lange, CPA/Attorney
Registered Investment Advisor
Nationally-Acclaimed IRA, Roth IRA and Estate Planning Expert & Bestselling Author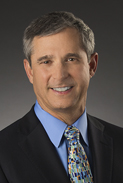 James Lange, CPA/Attorney is President of two interrelated companies that provide financial services to IRA and retirement plan owners.  Jim is the founding President of a CPA firm that does tax planning and preparation and a registered investment advisory firm that provides cutting-edge Roth IRA conversion strategies and both active and index money management.  All companies are located in Squirrel Hill in one location where he has been practicing for over 30 years.
Jim has 628 university faculty members as clients.  He and his team are well-versed in the unique tax situations, retirement accounts, and even the lifestyle of many university faculty members. We fill an important niche for our favorite segment of the population. Full disclosure: Jim is biased, as both his mother and his brother were active and vibrant members of academia.
Jim is the author of two bestselling books including Retire Secure! (Wiley, 2006 and 2009) endorsed by Charles Schwab, Larry King, Ed Slott, Jane Bryant Quinn, Roger Ibbotson, Burton Malkiel, and The Roth Revolution, Pay Taxes Once and Never Again (Morgan James, 2011) endorsed by Ed Slott, Natalie Choate and Bob Keebler. He is the creator of Lange's Cascading Beneficiary Plan™ and The Roth IRA Institute.
Jim's strategies have been endorsed by The New York Times, The Wall Street Journal (30 times), Pittsburgh Post-Gazette (24 times), Newsweek, Money Magazine, Smart Money, Reader's Digest, Financial Planning, Bottom Line, Kiplinger's, and many other publications. His articles have appeared in Bottom Line, Financial Planning, The Tax Adviser (the peer reviewed journal of the AICPA), and the Journal of Retirement Planning.
Jim is the host of The Lange Money Hour, a bi-monthly radio show on KQV1410AM, which has featured numerous notable guests including many of the individuals mentioned above, and John Bogle, founder of Vanguard.
MEDIA
Jim's strategies have been featured in the following media outlets: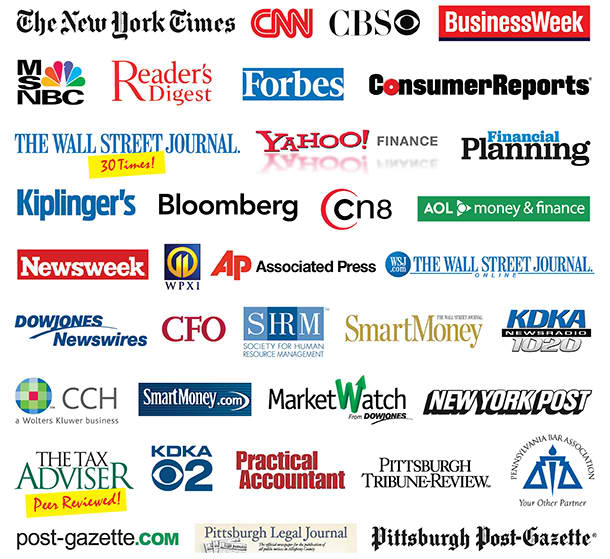 EDUCATION
Juris Doctorate:  Duquesne University School of Law
B.S. in Accounting:  Pennsylvania State University